WhatsApp is likely to add in-app support for giving users the opportunity to report bug issues directly from the app. Recently, some references have surfaced within a new version of WhatsApp that would soon release. The in-app support will be available in the updated Beta version of WhatsApp in the setting option, in the setting menu you will find the 'contact us' page there you will get the option.
The owner is yet to make a public revelation
The Facebook-owned app has not publicly announced it till now. As of now, the Beta testers are yet to gain access to the beta version of WhatsApp.
As stated by WhatsApp features tracker site WABetaInfo, WhatsApp 2.20.202.7 beta for Android provides the references for in-app support. It would be available via the new Contact us page that would need users to write their grievances in the text box.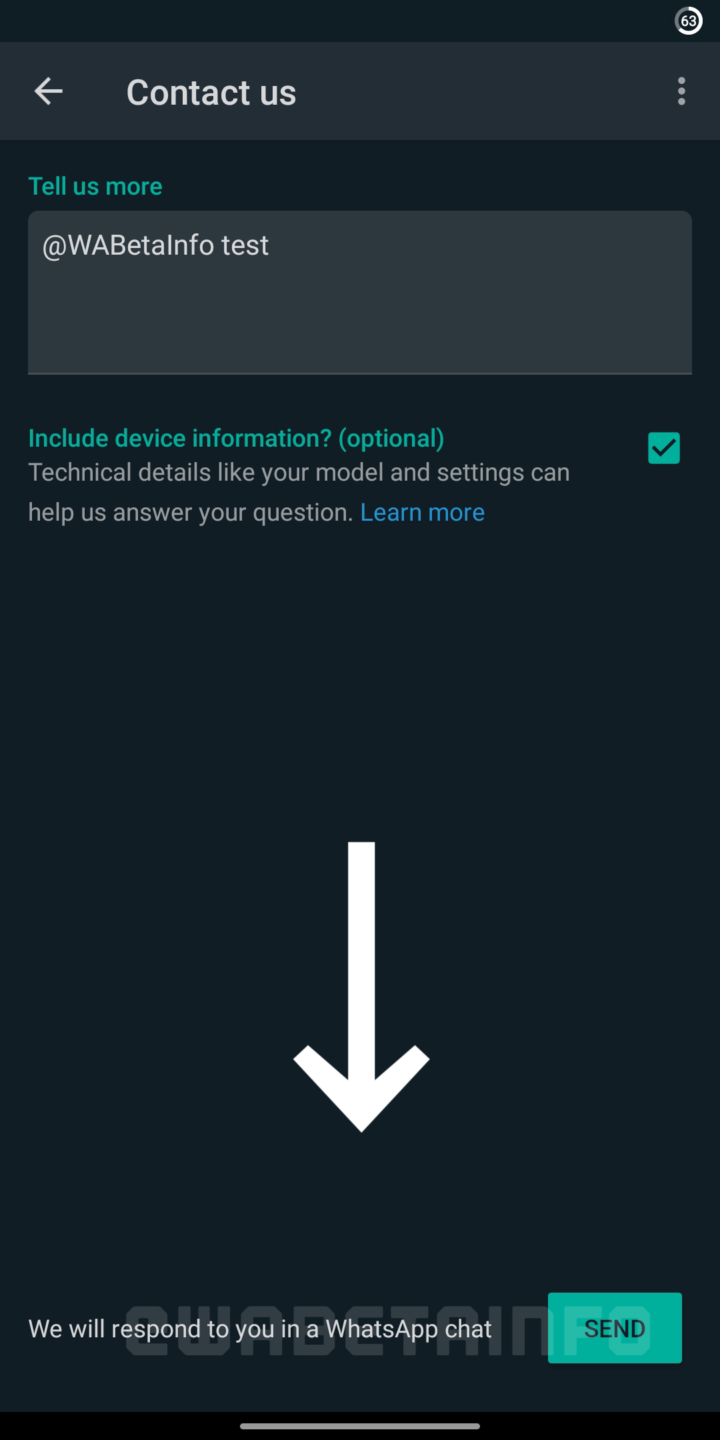 What are we getting from this update?
With this update, we will get the in-built app support where a checkbox will be available to add the device information along with the text box for filing the complaint. This will help us to add details and logs that in turn will help the WhatsApp team to analyze the problems. Nonetheless, text messages, media files, and status updates will not be included in the log offered via in-app support.
ALSO READ : croydon dating sites
What else is WhatsApp offer?
WhatsApp would give permission to its support executives to contact the complainant directly via a WhatsApp Support chat when they are capable to sort out the reported problem. WABetaInfo further reveals that the chat would be disabled after the issues are sort out between the complainant and the support executive.
However, previously WhatsApp has an email address ([email protected]) for receiving bug reports and reporting problems from users, the new inclusion will make it even simpler than before for users to point out their issues.
Although the in-app support on WhatsApp is in the process of developing and is not evident in the latest update of the beta version. But it could be made available for users in the near future beta updates.
Changes that WhatsApp had made with the launch of Beta
Besides the in-app support, WhatsApp with its latest beta updates could soon bring forth some new features like expiring media and multiple device support. With the first beta launch, WhatsApp launched the 'Always Mute' option in place of the '1-year' feature available in the mute chat option.