OPPO has unveiled the look of the OPPO Watch a few days ago. OPPO Watch is the first smartwatch by the company. The design of the smartwatch is pretty much the look-alike of Apple's smartwatches, many people say. In September, OPPO announced the launch of its first smartwatch. OPPO has obtained the patented right to design round smartwatches. The smartwatch named OPPO Watch RX will make its debut on 19th October 2020 in the League of Legends Limited Edition. The company has not revealed the price of OPPO Watch RX. OPPO will launch OPPO Watch RX in the League of Legends Limited Edition. The watch is expected to look different from the regular variant of OPPO smartwatches.
What are smartwatches?
A smartwatch is a digital watch with components similar to a smartphone and developed with a touchscreen. The device is designed in a way that a user can wear the device on a wrist and perform tasks similar to smartphones. For example, daily task management like calculations, digital time display, translations, and gaming. Programmed with apps and connected through WiFi, smartwatches can multifunction. They make and receive calls, play FM radio, connect to GPS, and monitor the user's health for a long period of time.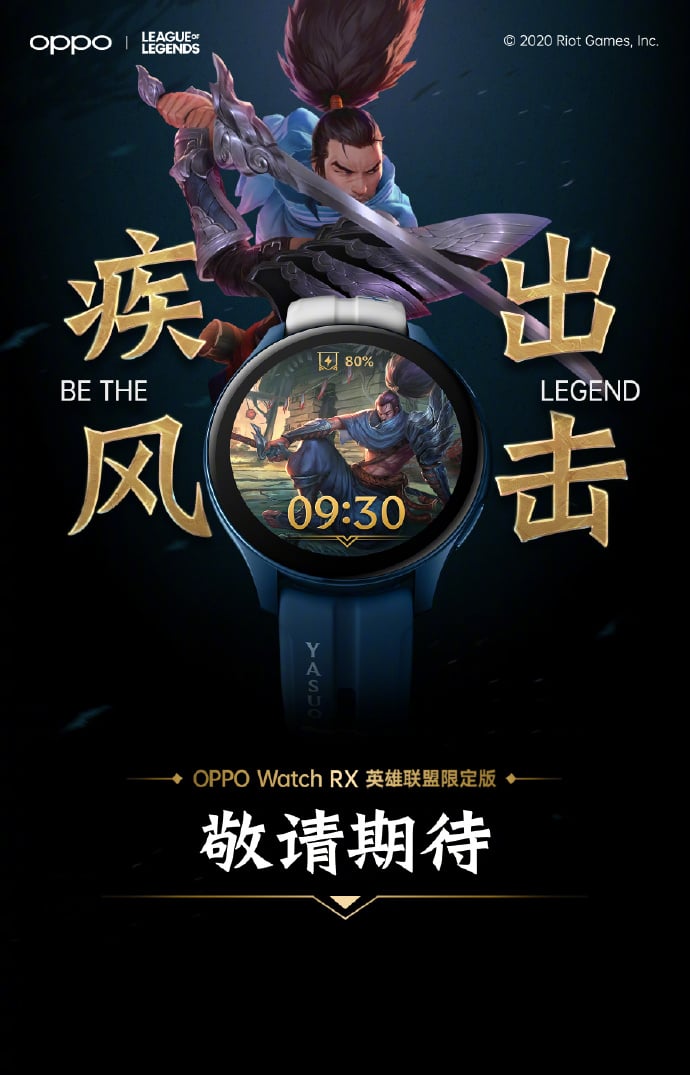 Expected specifications Of OPPO Watch RX
OPPO has not shared the specifications of OPPO Watch RX.
The expected specifications are-
Display – Circular
Bezel – Thick Bezel
Case Material – Metal (expected)
Case Colour – Blue
Crown – Not placed
Button Placement – Right Side of the Dial
Number of Buttons – 2 (expected; the presence of 2nd button placed above the first one is uncertain)
Number of straps – 2
Description of the first strap – The long first strap is painted in the blue similar to that of the casing. The strap displays white lettering of League of Legends character, Yasuo.
Description of the second strap – The short second strap is painted in white. The strap has a built-in white buckle and appears to be made of silicone or fluoroelastomer.
ALSO READ : Apple launched – iPhone 12 Pro and 12 Pro Max with 5G, with Exceptional
A Sneak Peek At The History Of OPPO
Guangdong Oppo Mobile Telecommunications Corp., Ltd, branded in the name of OPPO, is an electronics and mobile communications company founded by Tony Chen in 2001. Headquartered in Dongguan, Guangdong, China, the company is a subsidiary of BBK Electronics along with Vivo, OnePlus, and Realme. The company produces and markets smartphones, audio devices, power banks, Blu-ray players, and other electronic products worldwide. From October 19, 2020, they will roll out smartwatches to the world.